News/Blog
2011-09-26
WorkWear SA : Corporate Clothing
At Workwear SA we cover the entire Range of Corporate Wear Solutions.
A Companies Corporate Identity is a crucial aspect in terms of a Professional Look.
It is simple to get that Professional look as well as getting your
Companies name out there by simply Branding Your Corporate Clothing.
We supply an extensive Range of Corporate Clothing, Uniforms & Formal Wear to Suit
Your Companies Professional & Brand Identity.

We supply Well Known Brands such as : Barron Clothing, Altitude Liesure Wear, Proactive
Clothing, Corporate Uniforms, Einstein T-Shirts, Rolando Clothing , Renzo Clothing,
QuaterMaster Suits & Clothing.
For Enquiries & Orders please Contact Us !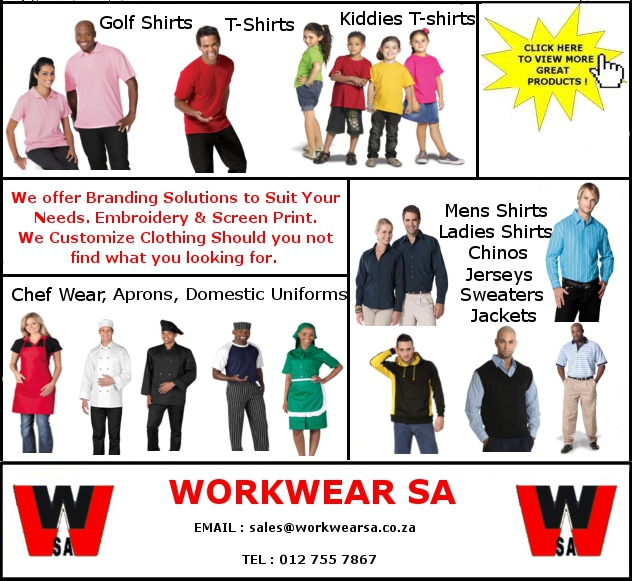 We Also Supply The Following Brands : Simply click on any of the logos to view the range :
WE DO EMBROIDERY & SCREEN PRINTING THAT SUITS YOUR NEEDS !