News/Blog
2011-06-29
Workwear SA Introduction
Welcome To WorkWear SA, Leading Retailers in all types of Overalls, Safety Wear,
WorkWear, Corporate Wear, Corporate Gifts, Branding & much more, Kindly See below our
Product Range, Be on the look out for our Newsletter Specials, For more info kindly contact us,
We Also Supply The Following Brands : Simply click on any of the logos to view the range :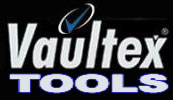 DID YOU KNOW WE DELIVER FREE OF CHARGE TO YOUR DOOR ! T&C apply.
WE DO EMBROIDERY & SCREEN PRINTING THAT SUITS YOUR NEEDS !